Car repairs
sunshine coast

from the best mechanics in the industry

//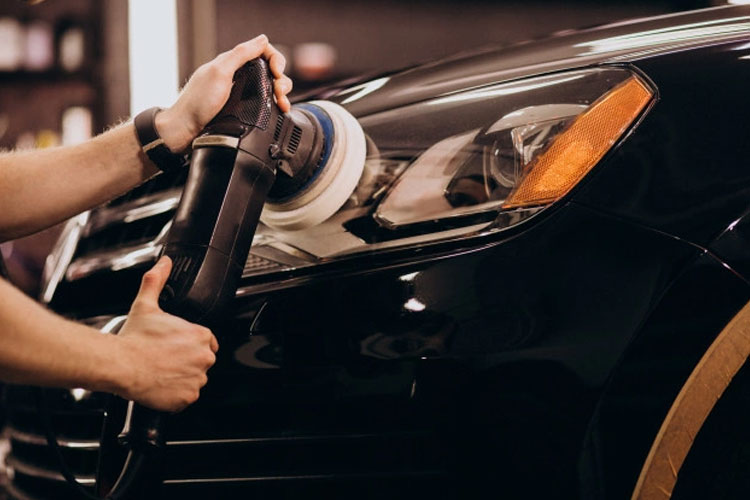 When there is no option left or any unwanted thing has happened to your car, it needs the care from the professionals which you can get in Roadworthy Today's Car Repair in Sunshine Coast area.
Your car makes you and your family present wherever you need to go so it is your duty to take good care and provide best repair by the best mechanics in town from Roadworthy Today which helps to pay less bill in long run. If any car is not repaired properly then there are so many troubleshoots waiting in future and Roadworthy Today's Car Service helps you to avoid that misfortune.
Why Car Repair is Necessary
A regular car service always mitigates the chances of wrong happening to your car but if anything happens then it is best to get your car repaired as soon as possible by professionals, unless it will cost huge amount later. So, when it is the matter of safety of you and your car, Car Repair by Roadworthy Today's professional mechanics is the only and best option near Sunshine Coast area, cause our number one concern is your safety.
At Roadworthy Today we strive to serve the apex level of services to all our customers ensuring they enjoy a safe and pleasant driving experience. We offer an extensive range of car repairs for cars of all makes and models all under our single roof. We specialize in car repairs including wheel alignment repair, car body repair, engine repair, denting and painting, brake repair, car grooming and much more.
Our highly professional and skilled mechanics use the best quality products combined with latest techniques for all car repair.
Book us online or visit our workshop in Sunshine Coast Area today!
What Car Repair Roadworthy Today Serves
Preventive Maintenance Repair
To keep your car in good health and running, Roadworthy Today provides a regular check-up which lets your car avoid facing bigger problems. Also, running such regular checkups to your car with routine repairs will lead to better performance in return.
Running Checkup
With 25 years and more of experience we have seen time takes a toll on every vehicle. Every part of your vehicle would require repair or replacement at certain times. Roadworthy Today offers a great range of Car repairs and replacement to makes sure that you face minimum inconveniences if your vehicle starts showing problems.
We run extensive checkups and provide expert's service and provide best quality repair for your car's-
Brakes

Clutch

Electricals

Engine

Exhaust

Fuel system
Suspension system

Steering

Transmission

Wheels

Airbags
Car Dent Repair & Painting Service
It is quite unfortunate that accidents happen every now and then and it causes damage to the vehicle in terms of paint damage and dent. Paint scratches and dents create unappealing appearance for your car.
Roadworthy Today specializes in car dent repair and car painting services for all car one has ever come across. Whether one needs to fix a small scratch or a huge dent on car, our expert and professional mechanics can help you with all car body repair services.
Our end to end denting and painting solutions include car scratch repair, car paint repair, car bumper repair and more. Roadworthy Today has skilled technicians and equipment technology to restore your paint jobs original look and with high quality and cost effective. We have tie ups with various insurance companies to give complete denting and painting services to the customer in terms of cashless facility.
Body repair helps to improve the appearance and increases resale value of the car to any potent customer. If you wish to get rid of those scratches and dents on your car, call us today or get an estimate online on our dent estimator tool.
Car Wheel Alignment & Balancing Repair
Car wheels get damaged for many reasons including bad roads and potholes, leading to misalignment. So, your car's wheels need regular attention to make sure proper wheel alignment and balancing. Roadworthy Today has experts to help you, maximize the life of your car wheels by providing a wide range of wheel care repairs, to ensure the safety of your car and you.
Car Air Conditioning Repairs
Air Conditioning systems require maintenance to continue functioning well. At Roadworthy Today we offer the best car AC repair services at affordable prices which include compressor check, fixing refrigerant leaks and more.
Air Conditioning systems require maintenance to continue functioning well. At Roadworthy Today we offer the best car AC repair services at affordable prices which include compressor check, fixing refrigerant leaks and more.
Let's see what repair and service we provide for your car's Air conditioning System-
Visual inspection for all accessories in AC

Function & Performance test

AC gas replacement

Filter replacement

Leak test

If required, disinfection of AC System (Evaporator)
In each and every sector of car repairing Roadworthy Today comes first in the entire Sunshine Coast area and for that we are always on the Top Charts for 25 years and counting. Ensuring you and your car's safety through our Car Repair is our number one priority and for that we have the biggest customer base and making them smiling with our affordable pricing.